Well, it is so cold and rainy here, it might just as well be! So I spent Saturday closeted in my conservatory scrapping some winter photos!
I was browsing UKScrappers the other day and read a post which led me to Karen Leonards blog and her
layout
using different punches. I really liked the idea and so adapted it for these photos. I didn't have two papers the same, but they were from the same range and I think the slight difference in colour helps the borders to show up nicely.
This layout (sorry it is a bit bent) was based on one of Shimelle's challenges from her online scrapbooking weekend - challenge
number 5
, inspiration points. The idea is to use this layout
and take inspiration from it, which I did!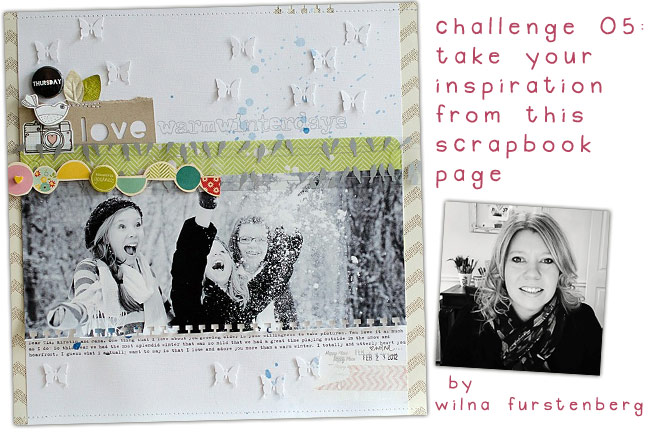 I have finally used some 'snowy' paper up which has sat in my stash for about 3 years! It feels really good!
I also finished up a layout from my night out with the 'scrapbooking girls' earlier in the week
and
did another couple of layouts moving into March, which I will share with you later in the week.
I hope you are not getting washed away in all this rain (if you are in the UK!). We had originally planned to wash our conservatory roof this weekend, but that is SO not happening now!